Map Unavailable
Date/Time
Date(s) - 17/06/2023
10:00 - 17:00
Location
Happiness Inside Me - Belgium
Categories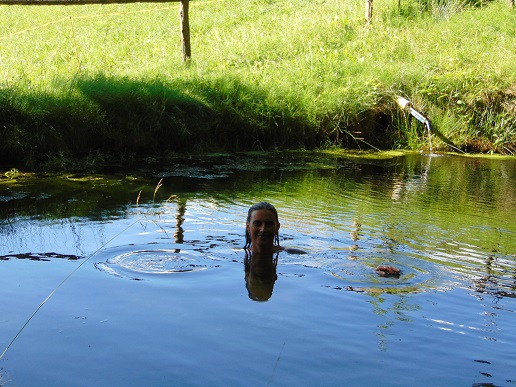 Dive into the power of the breath, cold and mindset!
Wim Hof, better known as "The Iceman" has developed a wonderful method that everyone can practice at home.
His belief is that it is possible for everyone to live happy, healthy and strong.
I will show you the basics of the Wim Hof method in theory and practice, as well as the advanced exercises to do at home.
I will guide you into the depth of your experience that with the right focus much more is possible than you think. Through the connection of body and mind you will activate your natural resources.
And we will have a lot of fun doing it.
We will dive into the breathing and interoceptive focus, use the power of the meditative state and connect fully to ourselves.
We will prepare to face the cold, learn how to deal with this stressor and finally encounter it.
The benefits of this method are…..
* stress resilience
* better regenerative capacity
* strengthening of the immune system
* better breathing pattern
* emotional stability
* performance enhancement
* better sleep
…and a lot of happy hormones!
The work
shop is basically suitable for everyone and you don't need any previous experience.
If you have….
– have questions of a general nature, about the content and process or about myself
– doubts or fears about participating
– health problems
…please feel free to contact me by phone at any time.
The places are limited to maximum 12 participants!
Please bring:  comfortable clothes/sportswear for indoors and outdoors, swimwear, towel/bathing towel, possibly bathrobe or poncho, flip-flops, possibly a hood or headband if it is cold and windy and you are sensitive on the head
Price: 150,– including lunch and drinks
Information:
+43 650 8343838 or kristagilda@gmail.com
https://www.wimhofmethod.com/instructors/kristagilda-kerner
Registration:
https://www.happinessinsideme.org

michelhappiness@gmail.com
or
https://www.wimhofmethod.com/activities/whm-fundamentals-workshop-lasne-kristagilda-kerner/48026